Transportation Services for your Unique Needs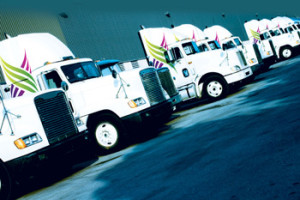 DNA Transcomp expanded transportation capabilities enable our company to keeppace with the market's rapidly changing needs. We contract with top logistics service providers to supply a complete array of alternative shipping methods and we are also asset based. Customized transportation services can be tailored to suit both the cost and service demands of any shipment bound for any destination.

Truckload Services
DNA Transcomp is a leader among truckload providers. We are ready to meet your local, regional or national truckload transportation goals.
LTL 
DNA Transcomp customers can rely on our fast, efficient "less than truckload" service backed with an experienced team, technology, superior lane specific carriers and reasonable pricing.
Check out our  LTL RATE QUOTES!
Air Freight
DNA Transcomp provides air freight services as another value added extension of our single source solution for our customers.
Expedited Ground Service
DNA Transcomp prides itself on providing expedited services. For Same Day, Next Day, Second Day, 3-5 Day Service or Exclusive Use, we have the resources to complete your most challenging shipments.
For more information please see Services transportation@dnatranscomp.com