Fulfillment Services for your Unique Needs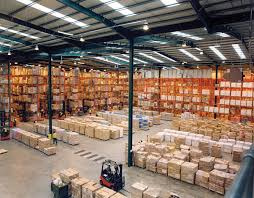 DNA Transcomp has a strategic focus on providing high-volume order fulfillment for multi-level marketers. We take care of your company's fulfillment warehouse details, while you focus on sales growth.
Leverage our expertise, infrastructure and systems to achieve world-class fulfillment with no capital investments.
Reduce costs– save up to 25% on fulfillment costs versus in-house operations. DNA Transcomp fulfillment system can intelligently batch orders by SKU type and carrier type to create a highly accurate, highly efficient, pick and pack warehouse process.
Focus on growth– we'll sweat the details of inventory management and shipping.
Manage your brand– we carefully manage how the product leaves our facility (right box, right packaging, right inserts) so that your customer has a positive experience when they receive and open the box.
Respond to post-convention volume surges– through careful pre-planning and strategic use of trained temporary labor, we can meet all of your fulfillment requirements during volume surges before returning to typical operations. This allows your costs to parallel your revenue stream.
We provide a full-range of fulfillment services you need in order to execute an effective and efficient Marketing Program including:
• In-Store and Out-of Store Promotions (i.e., Sampling, new product demonstrations) – including ORM-D and DEA.
• Mobile Marketing Tours, Special Events
• Floor Graphics
• Premiums
• National and Account Specific Marketing Promotions
• Sports Marketing Programs
We serve all different classes of trade and channels including:
• Consumer
• Manufacturer
• Retail – including Food, Drug, Mass and Military accounts
For more information please see Services fulfillment@dnatranscomp.com