About Us
Donna Anderson is a take-charge business executive with more than 15 years experience in the business sector.  In a traditionally male-dominated industry Donna left corporate America to start her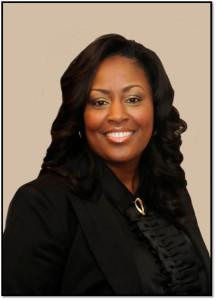 own logistics and transportation company, DNA Transcomp.
DNA Transcomp has been incorporated since 2007. We take a family-oriented approach when working with our employees – many of whom have been with us since the beginning. DNA Transcomp is a Texas based corporation that offers transportation and logistic services to U.S. territories, Canada and Mexico.
Vision
UNIQUE LIKE YOU™

Our vision is to provide transportation and logistics service solutions using a Unique Like You™ approach to build and maintain a solid foundation with our customers, employees and communities.
Mission Statement
Our mission is to set the benchmark in the transportation industry by becoming the unparalleled leader in providing superior, unique and continuous quality service guided by six core principles:
1. Customer First
We act and think like owners to attain solutions for our customers, anticipating challenges and proactively seeking resolutions. We rely on teamwork and diligence to sustain our partnerships.
2. Integrity
We do the right thing. We listen to our customers, we communicate honestly, and we deliver on our commitments.
3. Partnership
We are reliable teammates believing that we only truly succeed if we work together… in our relationships with clients, with alliances, and with each other.
4. Quality
We are committed to excellence in everything we do. We strive to get it done right vs. getting it done.
5. Innovation
As members of DNA Transcomp, we are committed to challenging ourselves constantly to deliver increasing value to our customers.
6. Tradition & Growth
We understand the value of reputation and commitment to service that has made us successful. We believe that when our customers succeed , all of us succeed!